The Hunt for the Yellow Banana and A Scanner...
Venice as a Dolphin has been in Malé, Maldives, joining a group of games designers from Denmark, Germany, Czech Republic and the US to create new real-world games for that city.  Any connection between this and the recent sightings of a human-sized yellow banana in that city are, I can assure you, purely coincidental. Closer to home (if your home's in Bristol), I'll be running a...
2 tags
1 tag
My review of Antichamber on Beefjack →
Here's a review I wrote about Alexander Bruce's Antichamber for Beefjack.
2 tags
Bientot l'été
This isn't the first time Belgian indie studio Tale of Tales have asked probing questions about what games can be. They appear to adopt a similar approach to thatgamecompany in wanting their games to provoke particular moods in players, rather than giving them something they can beat or complete. Bientôt l'été may be their most radical (non)game yet and, while you've got to...
Article I wrote about Phyllida Lloyd's Julius... →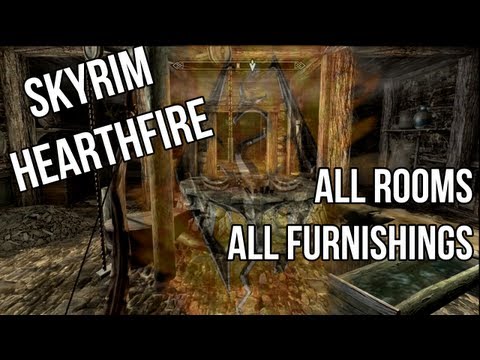 2 tags
Infinite Play
We can say with some certainty that 2012 will end after 31st December 2012 and that it's unlikely the world will end on 21st December 2012 (the end of the Mayan calendar). The inevitability of the end of the year and the unlikelihood of the world ending before Christmas has reminded me that I've been meaning to gather together a few thoughts about endings, particularly endings in games...
EV Crowe interview →
Read my review of Blackta at Young Vic for Exeunt →
The Deed - a play test in Bristol on 25th Oct
You may remember that back in September I was looking for people to help test out a new game I am developing with Tim Kindberg.  After that very early jam at Westfield Shepherds Bush, we're now doing a "proper" play-test of the game, which for the moment we are calling The Deed, at Cabot Circus in Bristol on Thursday 25th October at 6.00 pm.  If you're interested in...
An attempt at street games criticism: Incitement
This month, on consecutive weekends, there were two weekend-long festivals of live games in the UK, curated and hosted by Slingshot and Hide & Seek, in their home cities of Bristol and London respectively.  I went along to both.  At IgFest (the Interesting Games Festival) in Bristol, I was running my own game: The Eschaton.  The game went well and I was pleased that, after repeatedly refining...
The Eschaton at IgFest in Bristol Saturday 8th...
I'm very excited to be taking my game The Eschaton to Bristol as part of IgFest, the UK's biggest street games festival, this Saturday. It's part of the IgFest Fringe and specific timings haven't been confirmed yet but I will post them as soon as they are. It'll be in afternoon between 1 pm and 7 pm though. To play, you need to come along to the IgFest pop...
Play Test of new espionage game - Players needed!
I'm off to Berlin tomorrow for the Playpublik Festival, which is going to be amazing so I'm really proud to be part of it. There's lots of really exciting stuff going on.  I'm particularly keen to see the latest stage of the development of Coney's Early Days of a Better Nation, which I blogged about the play test at Battersea Arts Centre, but there are also exciting...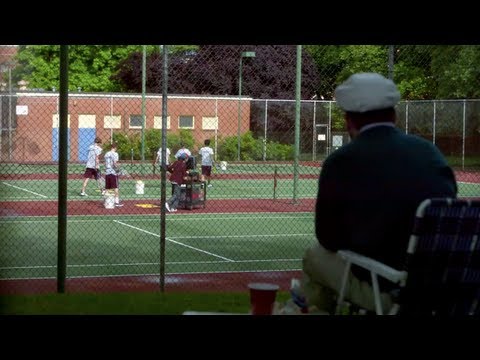 The Eschaton coming to Berlin
After a trip to Cardiff on a rainy Saturday two weeks ago for the brilliant playARK Festival (thanks Allie and the various kind people who lent me tennis balls), The Eschaton will be taking on Berlin as part of the Playpublik Festival from 9th to 12th August, exact times TBC. It will be in the vicinity of the amazing Computerspielemuseum on Karl Marx Allee in Friedrichsain.  I'll post full...
Venice as a Dolphin at the Applecart Festival -...
I'll be running some fruit-based games at the Applecart Festival with help from a couple of brilliant and generous young men. The games are for grown ups and for children. They're pretty straightforward and they mostly involve fruit. Some good old-fashioned fun in the sun. If you're coming to Applecart anyway, come and find me. If you're not, maybe you should think about...
The Theatre as Nation
Over the last couple of weeks, I've experienced two events at the Battersea Arts Centre. Both involved some combination of watching and participation and both required me to engage in some of kind democratic process.  I would describe them both as political theatre and I feel both are striving to find new forms that this can take, perhaps that are more suited to our world today.  The two shows...
2 tags
The Austerity Games
On Friday and Saturday night (4th and 5th May), I was a referee at The Austerity Games in an old World War II bunker in a car park behind McDonald's onKingsland Road.  I realise that I should have maybe blogged about this beforehand but I didn't get round to it so here it is now. The Austerity Games were a kind of experience/installation based on the last timeLondonhosted the Olympic Games,...
2 tags
The Genius of Enda Walsh
Enda Walsh is one of my favourite playwrights but my reaction to his work has always been one of adoring bafflement, of inexpressible infatuation.  Seeing the revival of his 1999 play Misterman at the National Theatre on Monday night reminded me how much I love his writing and provoked me to try to force that feeling into some of coherent analysis.  Photo: Sarah Weal There are always themes...
1 tag
A different kind of ball and lots of eggs
On Saturday 14th April, there's a Literary Ball in the Royal Court Theatre's Café Bar. It's the closing night party of the Young Writers Festival and the last event in the Afterdark series which included music by Joker and the Thief and Kyla La Grange and spoken word poetry by Inua Ellams, Kate Tempest and Polarbear. It's the second time the Royal Court has hosted a...
1 tag
Watch
This is a video of the first time I tested out my game The Eschaton, inspired by David Foster Wallace's 'Infinite Jest'.  The play test took place on 25th March at the Battersea Arts Centre, hosted by Coney as part of a Day of Play. The excellent music used in the video is by The Monroe Transfer. The play test was extremely useful and I'm now going to be redesigning the...
1 tag
The Eschaton at Battersea Arts Centre 25/03/12
Coney and the Battersea Arts Centre are hosting a Day of Play on the afternoon of Sunday 25th March. It will feature two live games: 'A Gossiping Town' by Coney and 'The Eschaton' by me.  'The Eschaton' is inspired by a game described in David Foster Wallace's Infinite Jest. It uses the paraphernalia of tennis to simulate a Cold War era end-of-days...
1 tag
The Limits of Control
That communication necessarily involves collaboration is a truism.  That creation involves collaboration is perhaps less obvious but creation has to be communicated at some point otherwise it comes down to the idea of the tree falling in the woods with no one there to hear it.  It's entirely possible that a hermit could create works of staggering genius alone in his or her cave and never show them...
1 tag
Criticism and the View from my Window
I very rarely read theatre reviews anymore.  This is because I generally trust practitioners more than I trust critics.  When I do, it tends to make me angry.  I don't want to use this blog to vent spleen however, as there already seems to be plenty of that on the web.  I actually think there's nothing more tedious than bloggers complaining about established critics.  Having said all this, I...
1 tag
Farewell to the Impossible
3Abschied is a collaboration between Anne Teresa De Keersmaeker and Jérôme Bel, which had two performances at Sadlers Wells earlier this week.  Lights come up to reveal De Keersmaeker's regular collaborators Ictus, a Belgian contemporary music ensemble, seated with their instruments and De Keersmaeker herself at the lighting desk to the right of them.  Recorded music plays.  It is Der Abschied...
1 tag
Fear of the Familiar
[SPOILER ALERT - You might not want to read the whole post if you haven't seen or read We Need to Talk About Kevin] What are you most afraid of?  The answer probably isn't zombies, vampires or werewolves.  For adults today, these creatures of the night are no longer the subjects of whispered stories round the campfire; they are familiar, referenced, parodied, sampled and sanitised.  Our...
1 tag
Suspensions of Disbelief
I spent last Wednesday night creeping around the Science Museum trying to place misleading labels on various exhibits while avoiding being spotted by "aliens" who looked like humans dressed in highly eccentric outfits.  I was playing Hide & Seek's Take me to your Scientist, the first event in the Player Festival which took place throughout the Museum from 29th September to 2nd October.  We...
1 tag
Notes to Shakespeare
This is a dramaturgical critique of The Merchant of Venice that I once had to do for a job application (I didn't get the job).  It treats the play as if it had been written by a living writer and intended for a contemporary audience: The central storyline of Bassanio's attempt to woo Portia and the lengths his friend Antonio will go to in order to assist him in this is very strong.  The...
1 tag
Hip Hop's on Holiday
Sometimes a set of conditions are created in a society and culture in which certain individuals feel alienated and marginalised from it.  They feel there's a party going on that they're not invited to and this makes them angry.  They direct this anger towards others and infringe on their freedom.  We've seen this situation played out all too clearly recently in the case of David Starkey The...
1 tag
"maybe if you choreograph me, you will feel...
I am reluctant to reveal too much about Tania El Khoury's performance art piece because I think that not knowing what to expect is part of the delight and the impact of the experience.  From the Forest Fringe venue of Bristo Place you are taken by an usher, a volunteer and also, it emerged, a performer to the first floor of Blackwell's bookshop on South Bridge.  It's in the...
1 tag
"What Remains" at Anatomy Department, University...
I saw Grid Iron's new show this evening, which is an enjoyable hour but maybe a little too controlled and rushed through, not giving the story or the world of the piece as much space to breathe as it could have benefited from.  It attempts the very difficult thing of making a horror film for the stage (though it is site-specific and promenade).  Our antagonist is an obsessive pianist, the...
1 tag
Gaming Dramaturgies
All narratives have a point of entry for the individual experiencing that narrative.  In the theatre, you take up a position (usually a seat) and your view of the events that occur will be different to the person sitting in the stalls below or in the seat behind you.  The story will be the same but your experience of it will be slightly altered.  The point of entry for a novel or a film is the...